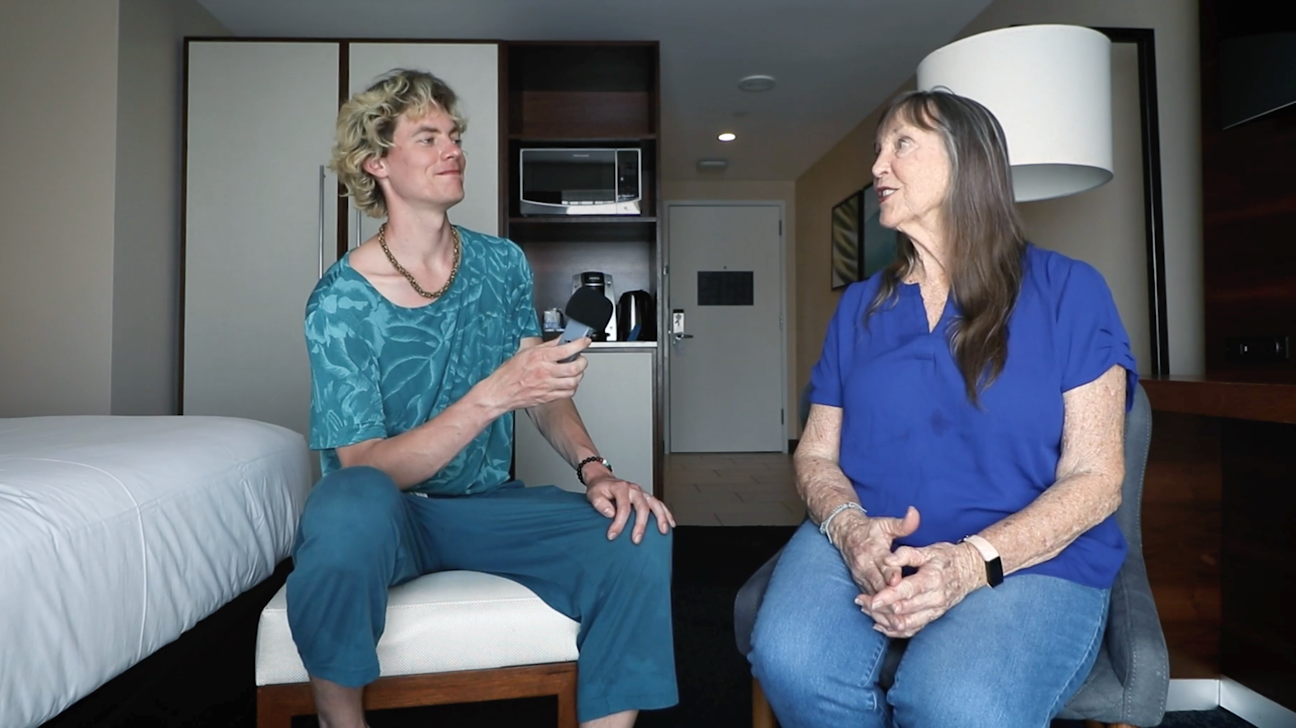 in mid-march i packed up my few belongings and said farewell to my Albuquerque casa.
for months i had been messaging a farmer on Hawai'i island to come and do a work exchange. it didn't pan out, but i was easily persuaded to come to the island of Oahu (the gathering place) by my dad's cousin (on my grandfather's side) Jeanne Johnston. turns out i have a bunch of cousins there that i've never met who were eager to meet me. thanks to my aunt Mele for getting me in touch with them!
i flew out a few days after my b-day and was greeted in Honolulu by Jeanne. for the next week i got a taste of life in Kailua, on the windward side of Oahu. most days Jeanne was very busy working remotely for FEMA, but i did finally get her to sit down and do an interview for my podcast 
fintan lives with
.
Jeanne was born in Hilo, Hawai'i. At age 6 she survived a 7.4 magnitude tsunami, which catalyzed a lifelong passion of telling the stories of tsunami survivors. In 1996 she co-founded the Pacific Tsunami Museum in Hilo. Jeanne has held all sorts of wild jobs: working in pineapple and fish canneries, as a flight attendant for Western Airlines, a first mate on a fishing boat in the Bering Sea, and as a chef on a research vessel that sailed around the world (narrowly avoiding a pirate attack).